The central EDI engine for your buying group
Step Connect brings buying group members together into one standard centralised payment system.
One centralised platform for both suppliers and group members
Centralise payments for suppliers on behalf of all group members
Automatically calculate and report on group rebates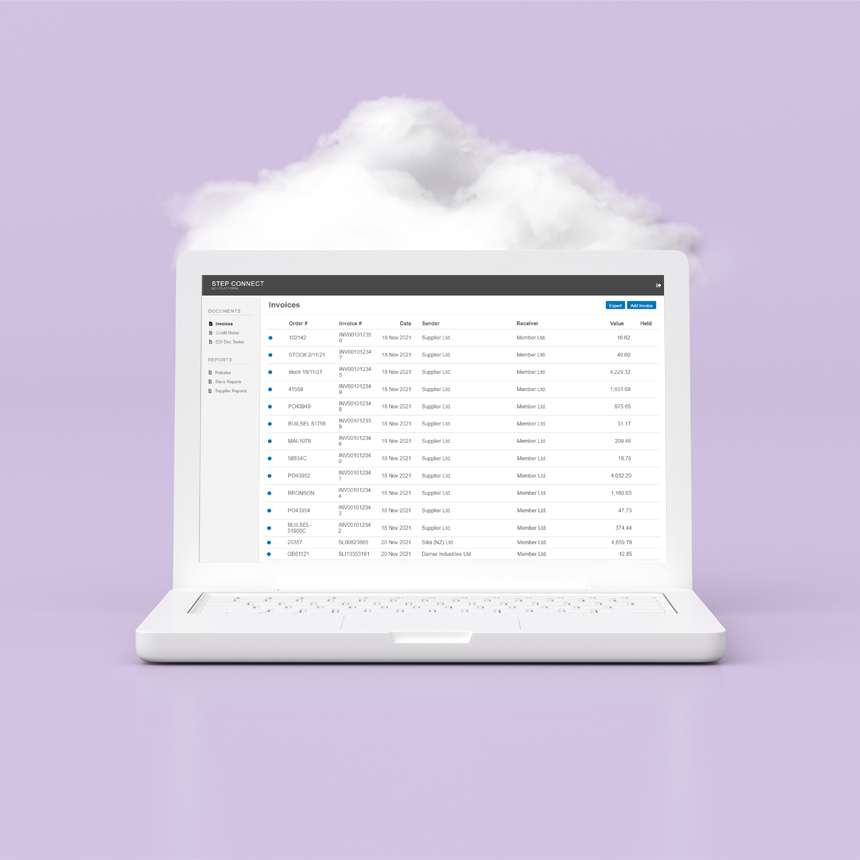 Member services
As a group member, easily handle your invoices, keep track of rebates, and stay on top of your financials in one simple to use platform.
Automatically validate suppliers invoices ready for payment
Hold invoices and automatically notify the supplier when something goes wrong
View your exposure in real-time
Be notified of every new invoice
Review your rebate reports
Supplier services
As a supplier, reliably receive your payments from buying groups, keep an eye on your exposure and rebates, and easily submit invoices to one centralised system.
Receive one payment from your buying groups
Get accurate reporting of your exposure and rebates
Easily send your invoices to one centralised system using: EDI, OCR PDFs, or manual input
Reporting
With Step Connect you get accurate and detailed reporting, both for suppliers and group members.
Month to date reporting with cut offs to suit payment cycles
Detailed group, member, and supplier reports
Accurate rebate reports
Central reports for member payment deductions
Suppliers using system page
We work with a number of major suppliers in the New Zealand construction industry.
EDI (Electronic Data Interchange)
Invoice OCR (Optical Character Recognition)
Manual invoice management is also available
Register your interest
Let us know if you're interested and we'll get back to you soon with more information.